READING LUKE IN a

polarized world
Free Online Mini Class
How can the church become a witness to truth and an agent of

God's transforming power in a polarized world?
This class offers insights into this challenging question by exploring political, social, and economic themes in the Gospel of Luke.
Join others that find themselves serving in contemporary ministries and contexts of conflict and uncertainty. Students will learn how Luke's message can empower us to live out Jesus' prophetic vision for the people of God.
REGISTER FOR THIS FREE ONLINE MINI CLASS
What will i learn?
Gain introductory knowledge of the historical, literary, and theological aspects of Luke's Gospel.

Understand more deeply Luke's key themes and reflect on how those themes can inform contemporary ministries.

Discover how reading Luke with people of different backgrounds can illuminate readings of Luke's Gospel as Christian Scripture.
Self-guided
Go at your own pace.
in-depth study
Biblically grounded and culturally relevant.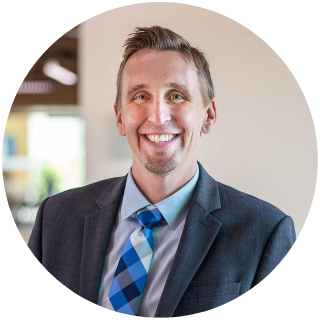 Dr. David Carr
Assistant Professor of Biblical Studies
Dr. David Carr is Assistant Professor of Biblical Studies at Northeastern Seminary, a candidate for ordained ministry in the United Methodist Church, and a John Wesley Fellow. He has recently contributed works to the Catholic Biblical Quarterly and Practical Matters Journal and has presented a number of papers at academic gatherings. His areas of special interest include identity and selfhood in early Christianity, theories of self and subjectivity, practices and models of biblical interpretation, and relationships between biblical theology and social justice. Dr. Carr participates in the Society of Biblical Literature, the Wesleyan Theological Society, the Wesleyan Philosophical Society, and a Foundation for Theological Education.
Incite transformation in yourself and others.
Explore Northeastern Seminary's growing library of free online mini classes.